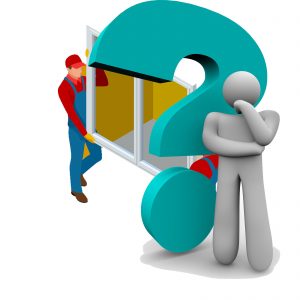 There is a lot of misinformation out there about window replacement. Sometimes it's fast taking salesmen who only think about their commission. Other times it's misunderstanding about windows in general. If you're looking at replacing the windows in your home, here are things you should know before you sign a contract for new windows.
1.      Your New Windows Won't Pay for Themselves This Year
Or next, or even the year after that. Too often we hear advertisements claiming that window replacement will pay for itself. And, although that's true over time, it's not going to happen in the first few years. The savings vary based on the state of your current windows, how many windows you have in your home and replace and the energy-efficiency of your new windows. Here is a link to an unbiased website with average actual savings.
2.      All Replacement Windows Are the Same
Nothing could be further from the truth. Whether you're comparing wood, clad or vinyl replacement windows, there are significant differences within the same materials. The key is to compare the NFRC window stickers and then their construction. The window sticker tells you their energy efficiency, the construction will give you an idea of their strength and durability.
3.      You Don't Have to Get the Same Style Window
Just because you have one style window doesn't mean you have to keep only that style in your home. In fact, most homeowners today with single hung windows of any material opt for double-hung vinyl replacement windows for their new ones. They're easier to clean, require little maintenance and offer better air flow. However, there are many other styles you may want to look at depending on your home and budget. Casement and sliding windows are a great option over sinks or other hard to reach places where you can't necessarily push the window up. Awing style can be left open in a light rain. Casement windows can guide a breeze into your home and they offer an expansive view.
4.      Good, Better and Best
Most windows manufacturers have several lines; a good, better and best. Within those lines there are some minor and some significant differences. For example, some manufacturer's basic line only come in a few standard colors, window grid options and one style of hardware with optional upgrades. However, in the higher end lines, you can choose from multiple standard options without needing to upgrade.
More importantly the differences in those lines is the construction and energy-efficiency. For example, a top of the line window may come with a gas fill rather than air fill adding to the energy-efficiency. If you're looking for the most energy efficient window, this might be a good option, however, you're going to pay more for that feature. Construction differences can lead to a stronger and longer lasting window replacement.
5.      Custom Window Are Better
As a professional window company that's been around for nearly 65 years, we've seen a lot of windows. Although a stock window is a great option for a new construction home, it's not often the right answer for a window replacement. That's because homes settle. Window openings aren't always square or exactly the dimensions they once were. A custom window will fit each of your window's openings better. Custom windows don't come from a big box store, they come from window companies who work with manufacturers to make your new windows to your exact needs.
If you're looking at replacing your windows, trust the experienced team at Blair Windows & Doors. We service the greater Indianapolis area and offer free estimates. Call us today at (317) 356-4666 or fill out our contact form and we'll call you to schedule your free consultation.