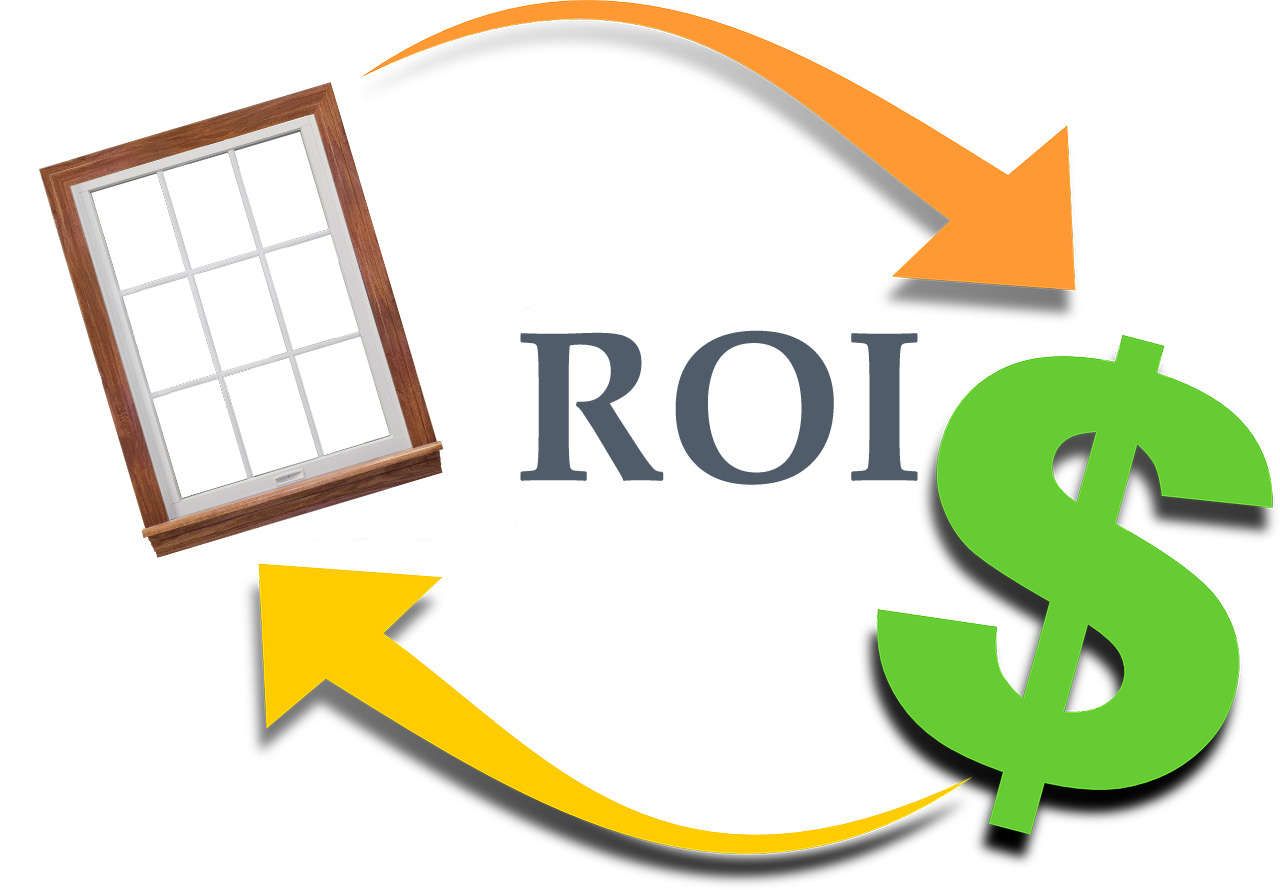 Most homeowners, when considering a home improvement, evaluate the best use of their money. One factor to consider is the project's return on investment (ROI). If you look at the investment of new windows solely on how long it will take to recoup your investment in savings on heating and cooling costs, chances are good that you'll never buy new windows. That's because when it comes to the ROI of replacement windows, there are many elements to consider.
Money Savings
Primarily when window companies talk about the ROI of replacement windows, they discuss how much you'll save in heating and cooling, however, that's not the only return you'll see that is actual savings. Because new windows come with Low-E glass, the sun's UV light that leads to faded furnishings, flooring and window décor is drastically reduced. That means you won't need to replace them just because of how they look.
Also, with a more energy efficient home, your HVAC system won't work as hard. Every time it cycles on, it comes closer to its end of life. New windows could help your current HVAC system last years longer because it won't have to work as hard to keep your home comfortable. Just imagine if you didn't have to replace your HVAC system for several additional years what a savings that would be.
Comfort
Although there is no measurable monetary return in comfort, it is important to consider. When your old windows are drafty and you're not comfortable sitting near them, you may not be able to enjoy your home to its fullest. Another comfort advantage that comes along with new dual-pane windows is that they keep more sound out than single pane windows. This can lead to better sleep.
Increase in Home Value
Although some argue that this is meaningless unless they're selling a home, it's not. You may want to refinance and new windows will lead to a higher appraisal. And, if you do find that you're selling your home, being able to advertise new window will help it sell for more and potentially faster than a similar home with old windows.
Time and Maintenance Savings
The final item you should consider regarding the ROI of new windows is how much money and time you'll save with maintenance. If you have old wood windows, you won't have to scrape, sand and paint ever again if you choose new vinyl windows. If you need to put in and remove storm windows every fall and spring, dual-pane windows remove the need to continue doing that and you won't have to store them anymore either!
Let Us Help You Understand the ROI of Replacement Windows
Blair Windows & Doors offers quality replacement windows for homes throughout the greater Indianapolis region. We'd be happy to provide you with a free quote for replacement windows for your home and answer any questions you may have. Call us today at (317) 356-4666 or fill out our contact form.