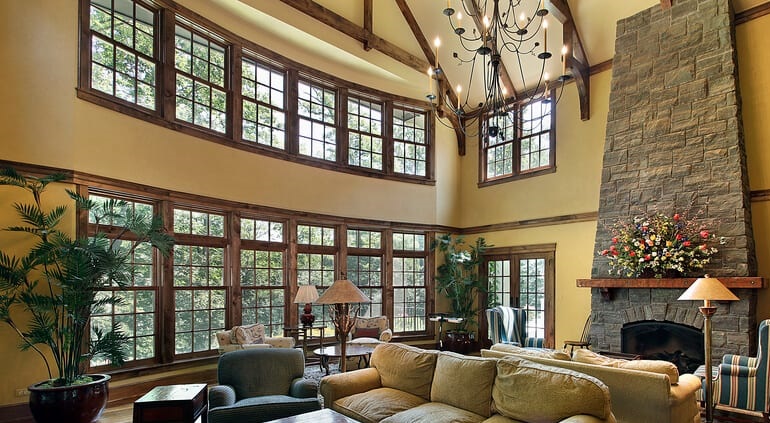 If you're starting to look at new windows and have a home with wood windows currently, you may be wondering if wood replacement windows are the right option for your home. Wood windows have plenty of pros and cons and ultimately, you'll have to decide what is right for your home and budget. Here are a few things to know before making your decision.
Wood Replacement Windows Are Energy Efficient
Actually, just about any type of quality replacement window will be energy efficient today. Windows come with Low-E glass, dual panes and other features that make them more energy efficient than ever before. The sash and frames of wood replacement windows have low heat transference which makes it a poor conductor of heat and therefor quite an energy efficient frame material.
Best Overall Appearance
If you look at homes throughout Indianapolis, it's easy to tell when a home has wood windows and when it has vinyl or aluminum windows. The classic and authentic look of a wood window can't be duplicated by vinyl or aluminum. Plus, you can paint or stain them any color you want.
They Require Maintenance
Of all the replacement window materials, wood still requires more maintenance than any other material. You'll need to keep them painted or stained or you'll end up with warping or other water damage, or worse termite damage. Once you've painted them a few times, you'll need to sand or scrape the many layers of paint away before repainting or staining if you want the finish to truly protect the window. One solution is a wood clad window which gives you the look of wood without all the maintenance.
Cost Can Be a Factor
Although wood replacement windows aren't always the most expensive window material, it's often in the top tier. Wood windows are expensive because of the materials used in the manufacture and they can be more difficult to install.
Blair Windows & Doors Can Help You Choose the Right Window Material
Although wood replacement windows are right for some situations, we rarely sell and install an all-wood window. Instead, we recommend a clad window. Aluminum or vinyl clad windows have either aluminum or vinyl over the wood frame on the portion of the window that is outside. Although this removes your ability to change their color, it also virtually eliminates exterior maintenance and the threat of pests.
Call us today at (317) 356-4666 to schedule your no obligation consultation. We'll help you choose the right window material, style and color for your home and budget. You can also fill out our contact form and we'll call you.