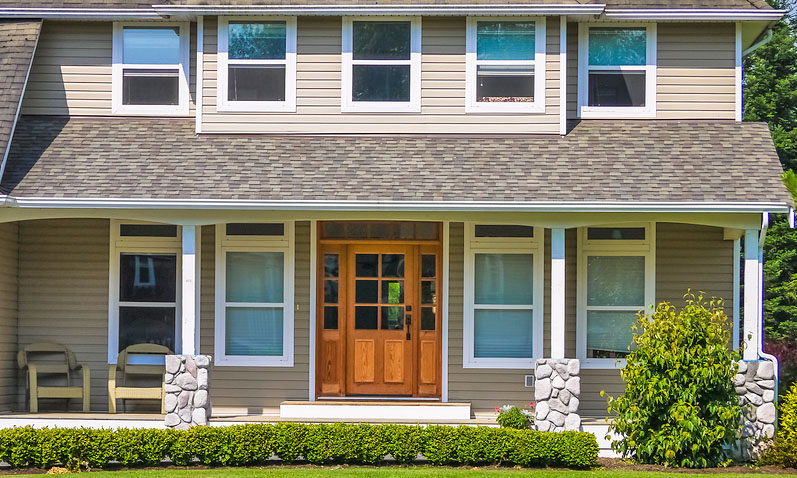 There are many replacement window companies selling many brands. Not all are right for central Indiana and not all are right for every home. If you want the right replacement window, before you call a replacement window company, know these things.
National Brand Doesn't Mean Better
Because the National Fenestration Rating Council (NFRC) independently rates all windows using several key factors, windows with identical ratings for U-Factor and Solar Heat Gain are equally energy efficient. Just because a nationally known brand costs more, doesn't make it a better window. In fact, you may be paying more for that very name if you choose a replacement window company who only sells their own brand.
Choose the Right Window
That same NFRC window label gives you information beyond the just the energy-efficiency. It also tells you about the amount of light that comes through the glass and its air leakage. However, another independent organization, ENERGY STAR® had recommendations for the right ratings for your area. Most of Indiana is in the northern climate zone which means the solar heat gain coefficient rating won't make a big difference in how your windows perform. You can learn more here.
Consider Options Carefully
Have you ever noticed that the base price of just about anything seems affordable, but to get what you really want you end up paying more? Before you pay for costly upgrades understand what benefit the upgrade will give you. If it's important to you, then by all means, get it, however, don't be oversold by a quick talking replacement window company salesman. Understand the options and only get what you really need.
Avoid Buyer's Remorse by Understanding Window Terms
There are many resources online to help you understand basic window terms like single hung, casement, double hung, grids between glass, fine mesh screens and more that you shouldn't go into the process without an understanding of what you're getting. If you want to easily be able to clean your windows, consider double hung windows for easy tilt-in cleaning. When you want to be able to enjoy an unobstructed view, consider a fine mesh screen with a casement window. Replacement windows are a big investment most homeowners only make once, choosing the wrong window or replacement window company can lead to buyer's remorse.
Blair Windows & Doors is an Indianapolis based replacement window company who will clearly answer your questions. We offer several brands and countless styles of replacement windows in our attempt to help you choose the perfect window for your home and budget. Call us today at (317) 356-4666 or fill out our contact form for your free estimate.