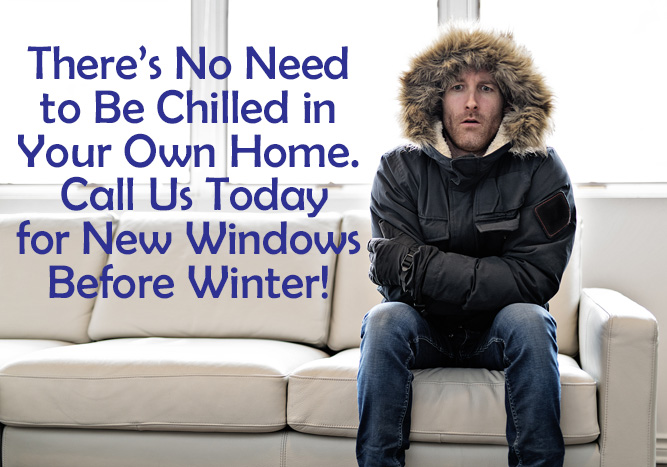 Chances are that you're wishing for winter weather. It's been a hot and humid summer in Indianapolis. However, we invite you to think back to last winter. Were you bundled up inside your home? Did walking by your windows leave you with a chill? If so, you may want to consider new double pane windows before winter. Although there's no bad time to replace your windows, if you want them installed before it gets too cold, you need to reach out to your Indianapolis window installer now for a free quote.
Why New Windows Can Make Your Home More Comfortable
According to Energy.gov, approximately 30% of your home's heat loss is through an average single pane window. That's because glass is a terrible insulator. New double pane windows have an inert gas between the panes. That gas acts as a layer of insulation you can see through. Double pane windows can reduce your winter heating bills by up to 24%.
However, it's not just winter or the glass. The frames of quality vinyl replacement windows don't bring the cold from the outside into your home. If you touch your window frame on a cold day and it feels cold, you don't have an insulated window frame. Finally, Low-e glass also helps keep your home more comfortable by helping to keep the heat in your home.
Why Call a Window Company Now? Winter is Months Away!
Even though winter doesn't officially start until the end of December, we start having cold nights in late September and often turn the heat on for good by Halloween. That means we're less than two months from beginning of the heat loss "season." Quality double pane windows are custom ordered for your window openings. That means they are manufactured for your home and that takes time. Depending on the manufacturer's lead time, it may take six weeks or more before your new windows are ready for installation. And, depending on the window company (and your) schedule, it may be another few weeks before the installation. All of that puts us into fall when your heat is likely already running.
Blair Windows Offers Quality Double Pane Windows
Whether you're looking for vinyl, clad or another type of replacement window, call Blair Windows for your free quote. We offer many brands and style windows including double and triple pane windows with air and gas fills. It's our goal to help you find new windows that suit your home's style, energy goals and budget. Schedule your no obligation appointment today by calling (317) 356-4666 or filling out our contact form.