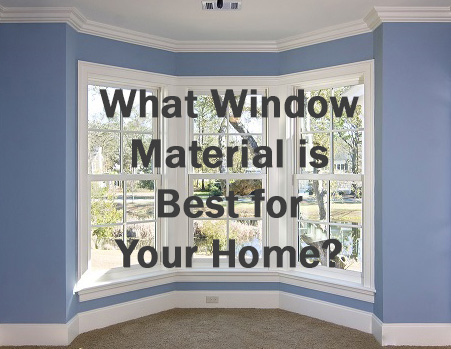 As a local Indianapolis window company, we know that what is the right window material for you may not be for someone else. That's why we offer different options from several manufacturers. However, vinyl replacement windows are by far the most popular option among homeowners today. But, they are not the only option or the right option for everyone. For some homes we recommend clad windows. For some homeowners, wood windows are still the preferred option. Here's why we offer all three and some benefits and drawbacks of each.
Vinyl Windows
Whether you're building a new home, adding on to your home or it's just time for replacement windows, vinyl is a good window material to consider. It's durable, comes in many colors and is the most affordable of the top three window material options. However, it's not the right window material for every home. Vinyl windows have size limitations and may not be allowed in a historic home. If you're living in your forever home understand that vinyl replacement windows last between 15 and 20 years on average. That may mean replacing them again while you are still in your home.
Clad Windows
Clad windows are wood windows covered in another material, usually aluminum or fiberglass. The benefit of a clad window over a wood window is that you won't have the maintenance of scraping wood and repainting every few years. However, inside your home they are wood. You can paint or stain them just as you could real wood windows. They're a great option in the historical homes where architectural approval is required for every change as their style comply with the architectural standards. You will pay more for clad windows than vinyl but there really is no comparison in appearance. They will also last about twice as long as vinyl windows.
Wood Windows
There are two primary reasons to consider wood windows. First, they look great. Second, you can choose the paint and stain color and change it at any time. And, we can all agree that wood windows are a timeless options. However, they take a lot of maintenance compared to either clad or vinyl windows. They are also more expensive than vinyl (but comparable to clad windows). Most of the historical districts prefer wood windows because they are in keeping with the home's original look.
Let Blair Windows Help You Choose the Right Window Material for Your Home
No matter what window material you are interested in, we can help. If you're not sure and want help choosing the right window material for your home and budget, we're happy to help with that as well. Call us today to schedule your free quote at (317) 356-4666 or fill out our contact form.