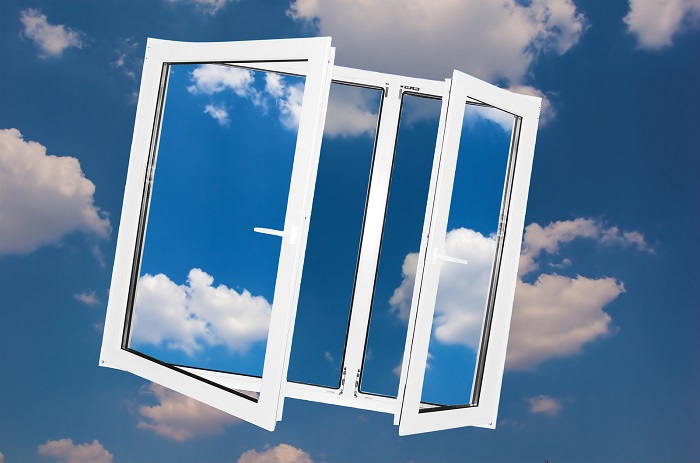 If you are looking at new windows for your home and aren't sure if you want traditional single or double hung windows, consider casement windows. They offer many benefits and are growing in popularity for replacement windows and new construction.
What is a Casement Window?
Rather than opening up and down, casement windows are hinged on one side and open by using a hand crank at the bottom of the window. If you choose a window screen, the screen is inside the house rather than outside as with most other window types.
Benefits of Casement Windows
As you look at replacement windows, you'll see there are many options. Here are some of the benefits of this style window.
Energy-efficiency – Because of the way they open and close, they seal more tightly than any other window, making them more energy efficient than windows with the same number of panes of glass and fill.
More expansive view – Unlike single and double-hung windows that have two sashes, a casement window has only one which means there's no bar in the middle obstructing the view.
Improved air flow – When you open a casement window, the entire window allows air in. With single hung windows, only half the window can allow fresh air into your home.
Easy to open and close – If you have windows over sinks, bookshelves or furniture, lifting a window and pushing it up can be difficult. Closing it can be even harder. The simple crank on your casement window makes it easy to open and close.
Easy to clean – Simply remove the window screen and you can wash both the inside and outside of your window without a ladder.
Is This the Right Option for You?
Deciding if the right new window is the casement style comes down to your family and budget. Casement windows are more expensive than single hung windows but can be the same price as some other window styles. For homeowners still relying on window unit air conditioners, you need to choose single or double hung windows. Also, if you're one to keep windows open even in rain showers, these might not be the best choice for you.
Blair Windows & Doors can help you choose the right new windowshttps://blairwindow.com/replacement-windows/ whether that's sliding, casement or double-hung windows. We offer many window styles from several manufacturers and will help you find the right new windows (and doors) for your home. Call us today to schedule your free consultation at (317) 356-4666 or fill out our contact form.