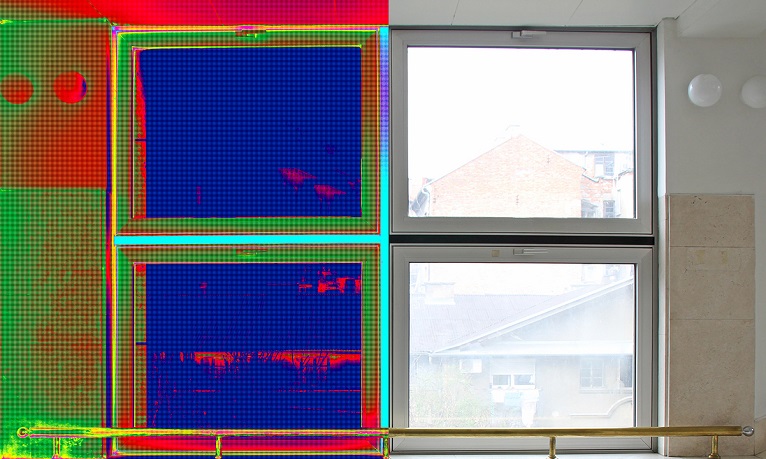 Are you wondering how much energy loss you may be experiencing from your old single pane windows? According to energy.gov, it may be as much as 30% of your heating and cooling energy use. Although the most effective way to reduce energy loss is to replace your old windows, there are some other things you can do to help if replacement windows aren't in your budget.
Curtains and Blinds
Cellular shades and insulated curtains are perhaps the least expensive option to help with cold, drafty windows. Your local home improvement store likely has blinds that will fit your windows in stock. You can buy insulated curtains just about anywhere these days. The down side is that you'll miss out on the heating the sun can give you in the winter, natural light, and being able to see what's going on outside.
Caulk, Weather-strip and Plastic
You should maintain your windows whether they are new or old. Keeping the weather-stripping fresh and the caulk around the windows well maintained helps every home. It takes only a few minutes a window a couple times a year to inspect and replace any worn out caulk or weather-stripping.
Some home improvement stores sell plastic you can install around your windows with double-sided tape. When you apply a blow-dryer these plastic window films shrink tight giving you a decent view and some insulative value. The downside is that they're time consuming to install and once you take them down, you have to replace them so there's a lot of waste.
Storm Windows
Although not all homes are ideal for storm windows, you may find that you can greatly improve the energy efficiency of your home with storm windows. They can be removed and re-installed easily both in summer and winter. One complaint of many homeowners about storm windows is that they take up storage space and are time consuming to install and remove.
Replacement Windows from Blair Windows
If you really want replacement windows, call Blair Windows. You might just be surprised at how affordable they can be. We offer many brands and styles of replacement windows perfect for every home. We can help you with financing with approved credit for up to 24 months with zero interest. Schedule your free estimate today by calling 317-356-4666 or filling out our contact form.