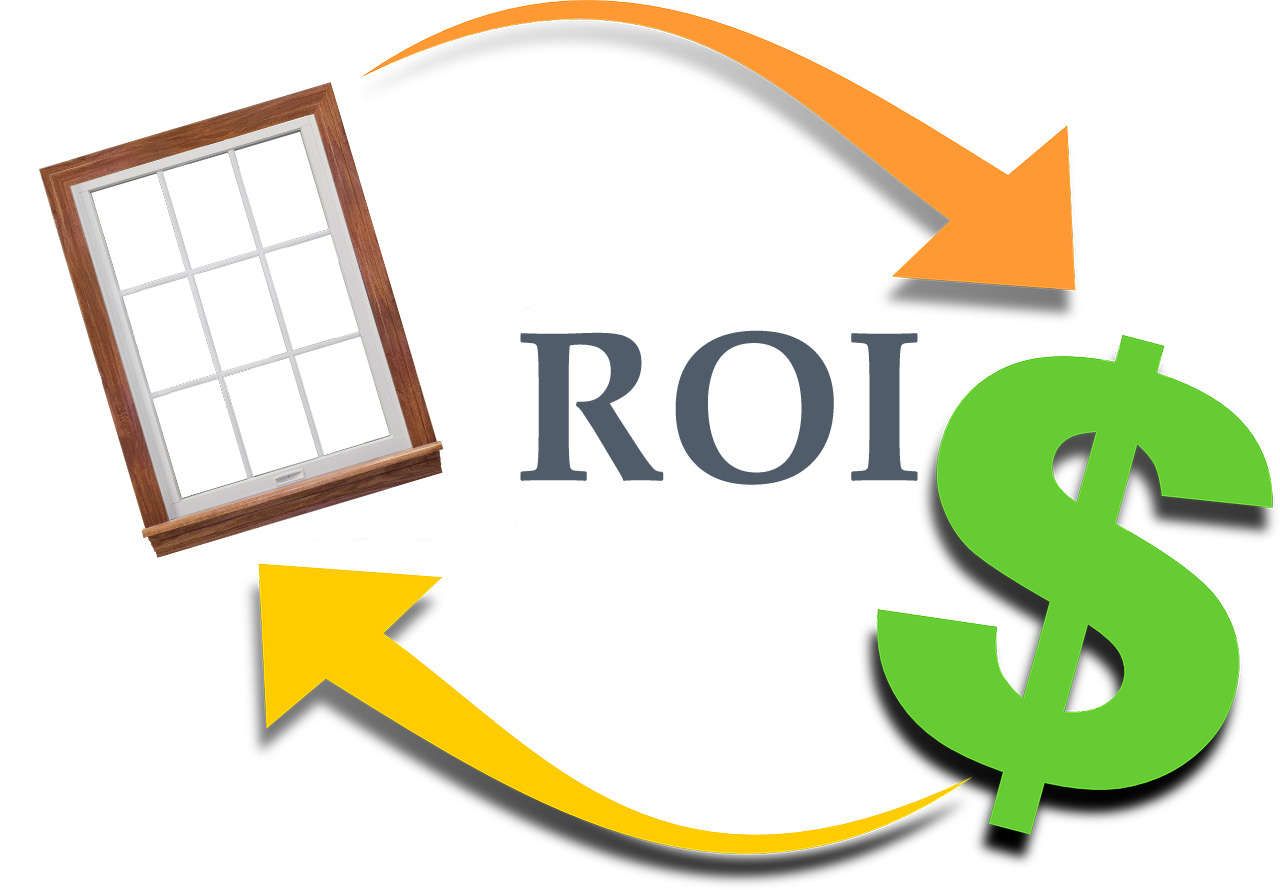 Anyone who tells you that your windows will pay for themselves in just a few years or that you'll get your money back when you sell your home isn't sharing all the facts. The truth is that although, replacement windows are a good investment in your home, the ROI of replacement windows isn't immediate, no matter how you calculate it. In our nearly 80 years as a window company, we know all that you should consider if you are looking at a return on your investment.
Simple ROI of Replacement Windows
The simple ROI of replacement windows is the difference in the value of what you paid for new windows and how much more you'll get for your home with those windows than with old windows. We use Zonda Media's Cost vs. Value Report from 2022 as a source. According to their research, in the greater Indianapolis area, ten average size double-hung vinyl replacement windows cost about $20,000. ON average the ROI is about 76% or $15,000. However, we recommend you look at more than just the simplified return.
Cost Savings
Most people in Indianapolis tell us that they're replacing their windows to increase the energy efficiency and comfort of their home. That provides two more factors to consider when looking at the ROI of replacement windows. According to energy.gov, if you are replacing single pane windows with ENERGY STAR® double pane replacement windows, you'll save about $400 on your heating and cooling costs annually.
Not only will you save on actual heating and cooling costs, but you're HVAC system will likely last longer and require fewer repairs. Even if you get just a few more years out of your furnace or air conditioner, your per year cost for those goes down, saving you money.
Over our long history there have only been a few customers who have replaced the windows in their home to sell it. That means you need to consider how many years you'll be living in the home with the new windows Let's assume you're staying for five years. 5 X $400 = $2,000. We estimate that you'll gain additional life from your furnace and air conditioner to the tune of about $1000 . Now you're at $18,000.
Other Factors to Consider
What about the peace of mind? When all your windows close and lock, you are less likely to have an intruder. That peace of mind may not have an actual price tag, but it has value. We also remind homeowners that a room that's drafty because of old windows will be more comfortable which means you can better enjoy being in your home. Finally, if you have windows that don't open or won't stay open, you can't easily enjoy fresh air in your home. With new windows you can.
Blair Windows Offers Quality Replacement Windows
If you are now convinced that the ROI of replacement windows plus all the other facts we shared make now the right time for new windows, call us today at (317) 356-4666. We offer many brands and materials of replacement windows throughout the greater Indianapolis area. Our estimates are always free.