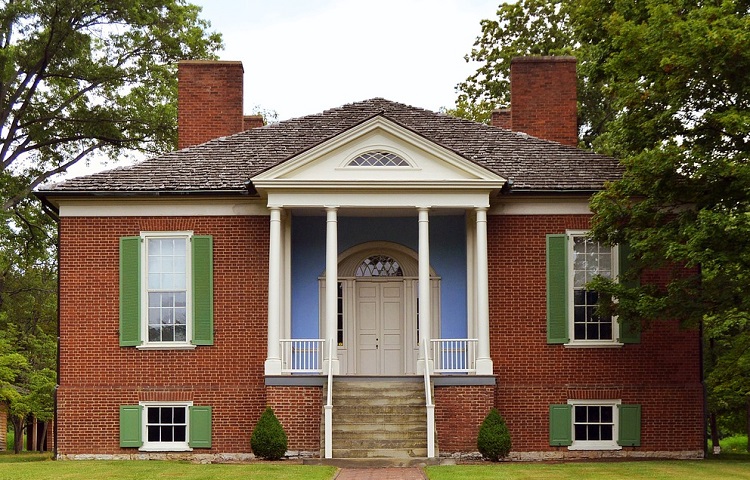 Throughout Indianapolis we have many beautiful historic homes. One of their drawbacks is their overall lack of energy efficiency. One way to make a big impact is through new energy efficient windows. Don't think that just because you need to adhere to an architectural standard that you can't have new windows that look great, maintain the integrity of your home's original design and are energy efficient.
Material Options
As you consider replacing your windows, you may look at the many options available in replacement windows today. If you have a historic home, we recommend clad windows. This will help lower the exterior window maintenance while maintaining the wood on the interior of the home. Cladding is a protective exterior for a window, often aluminum or vinyl. These windows can look just like your current wood windows, but offer all the benefits of new ones. Of course, wood windows are still an option but you'll have a bit more maintenance. Today's wood windows come in double and triple pane options just like vinyl and clad windows.
Try to Match the Details
When replacing windows of a historic home, you should try to keep the windows as close as possible in their appearance, especially on the outside. That often means choosing a traditional window grid pattern like the True Divided Lite (TDL) that we carry. If you're choosing anything other than wood that you'll paint after installation, keep the exterior color as close to what you currently have as possible. This will help keep the appearance of your historic home consistent. What you can change is replacing single hung windows with double hung windows as the interior and exterior of the window looks the same.
With the help of Blair Windows & Doors, your home can be more comfortable and maintain its historical appearance. As a local window company for more than 65 years, we understand the architectural standards that must be maintained in some areas of the city and carry the Quaker window line which has many options that fit the architectural needs of historic homes. We'll help you find and choose the right new energy efficient windows for your home and budget. Call us today at (317) 356-4666 or fill out our contact form for more information.