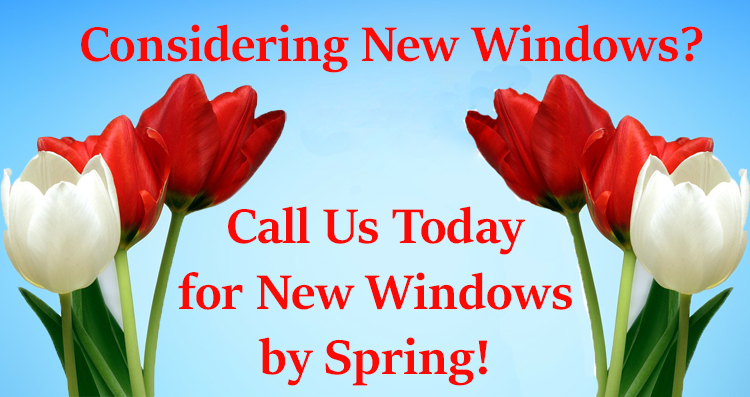 If you're trying to decide if you should call a replacement window company in Indianapolis today, the answer is yes. Although there is no bad time to get new windows, spring is an especially good time to have your installed. Here are some reasons why.
Ideal Weather
It's not too hot or too cold. That means while the window opening is bare during the replacement process you won't suffer. There are also fewer bugs to contend with this time of year than later in the summer or early fall. Although a good replacement window company in Indianapolis will remove one or two windows at a time and replace them before removing more, there is still a short time when the heat or cooled air in your home can escape and bugs can get in.
Less Wait
As the spring and summer draws near, more people start thinking about new windows in their home. That leads to a busier time not only for the installers, but also for the manufacturers. If you call your window company today, you can have your windows installed by spring.
Start Saving on Energy Costs Sooner
We all know that older windows aren't energy efficient. Not only do they leak air, but few have Low-E glass which means that the sun can heat up your home much more than new windows with Low-E glass. Plus, if your windows currently don't open or won't stay open, that means you'll likely need to run your air conditioner sooner in the season rather than getting fresh air through open windows.
We Are the Leading Replacement Window Company in Indianapolis
Blair Windows & Doors has more than 60 years of experience installing windows and doors throughout the greater Indianapolis area. As an independent replacement window company in Indianapolis, we have several manufacturers you can choose from so you get exactly the color, style and features you want.
We're veteran owned and operated and carry full insurance. Our installers are manufacturer trained so you can be assured your windows will be properly installed and we'll stand behind the work we do. Because of our training, you will be entitled to full manufacturer warranties. Call us today for your free consultation and quote for your new windows – (317) 356-4666 or fill out our contact form.