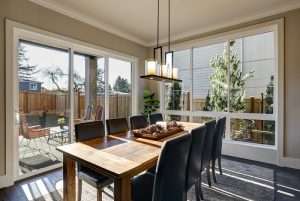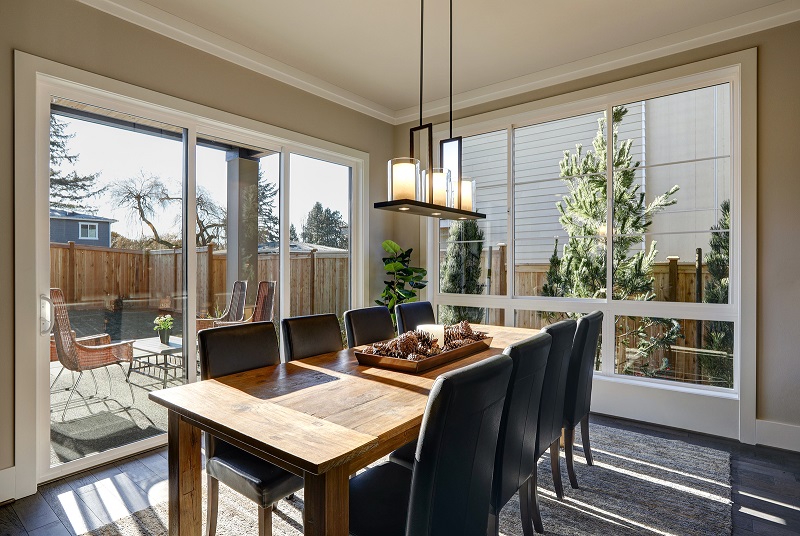 Some window companies will try to tell you that all vinyl replacement windows are cheap and that you should consider other materials. Although there are many cheap vinyl windows on the market, there are many more quality ones that will provide you with the energy-efficiency and other benefits you're looking for in new windows.
Price Is an Indicator
Although price can provide you with a clue as to whether the window is lower quality, it's not the only clue. When you meet with a window company, look at their price per window and installation and disposal costs. Some window companies break down their quotes to the individual elements and others give you a price per window which includes removal and disposal of the old window, cost of the new window and its installation. Before you make a decision based on price alone, look at what price includes. On the other hand, a $200 vinyl replacement window and a $400 are not likely the same quality, nor will they have the same features.
Use the NFRC Sticker to Compare
If energy-efficiency is the main goal of your new windows, look at the National Fenestration Rating Council® window sticker. The NRFA is an independent rating organization who provides clear information allowing you to compare windows to one another. You can better understand these stickers  by clicking here.
Signs of a Quality Window
If your goal is a quality window, you need to know what, in addition to the rating, to look for. Here are a few features you want in a vinyl replacement window.
Virgin vinyl without fillers – New vinyl will hold its color better and last longer than recycled materials or materials with fillers.
Low-E glass – If the windows you're consider don't have low-e glass, you're missing out on one of the best energy saving features of replacement windows. Plus, low-e glass also prevents fading of carpets and furnishings.
Options – Quality manufacturers offer more than one look for their windows. You should be able to choose from several standard frame colors, double or triple pane glass, air or gas fills between the panes, and different grid styles. Some higher end window lines offer different hardware options and types of glass.
Tilt in frame – When you choose a quality single hung window, the bottom sash will tilt in for easy cleaning. With a double hung window, both sashes tilt in. On cheaper windows, this time and money saving feature is not available.
Blair Windows & Doors Offers Quality Replacement Windows
Vinyl replacement windows are by far the most common replacement windows homeowners choose today. That's why Blair Windows & Doors offers vinyl replacement windows from many quality manufacturers. We also offer other types of replacement windows to suit your needs. Call us today at (317) 356-4666 or fill out our contact form for your free estimate for new windows and doors.