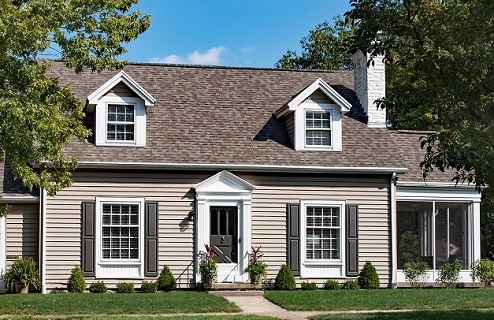 As you begin thinking about replacement windows and looking at the options, you'll quickly learn that there are many. Many manufacturers. Many materials. And, perhaps most confusing of all, many different claims from each one. Although your home may have wood, aluminum or even vinyl windows now, you should consider vinyl replacement windows for five good reasons.
1.      They're Affordable
Vinyl replacement windows are among the most affordable, quality replacement windows on the market. You'll find when you compare windows of the same energy-efficiency in many different materials that those made of vinyl are generally the most affordable.
2.      High Energy-Efficiency
Although, like everything else, there are different grades of vinyl replacement windows, you can find all ranges of energy-efficiency. Unlike aluminum windows, vinyl doesn't conduct heat or cold. That means on a cold Indianapolis day, your window frames won't be as cold as a metal frame would be and when the sun hits the frame, it won't heat up either.
3.      Very Low Maintenance
If you have wood windows, you have one of the highest maintenance window materials. You have to scrape and paint it to protect it from the elements and pests. You may even have to use wood filler on occasion to fix problems. With vinyl replacement windows, the only maintenance is that which you do with all windows types – re-caulk and clean them.
4.      Many Options
If you're looking for a particular color, grid or even type of window, chances are good that you'll find what you want from one of the many vinyl window manufacturers. Double and triple pane glass filled with air or a gas are all available.
5.      Functional & Durable
We're counting this as one benefit because, often, durable things don't have many features or functionalities. However, with vinyl replacement windows, you get durability – they won't crack, chip or stain and functionality in that you can tilt them in for easy cleaning. Unlike some other materials that do have the tilt in feature, vinyl windows are light enough that you can tilt them in and hold with one hand while you clean with the other.
Blair Windows and Doors offers vinyl replacement windows from many manufacturers. Ask about any specials we may be offering from a particular manufacturer for an even more affordable replacement window. Call us today at (317) 356-4666 or fill out our contact form for more information.