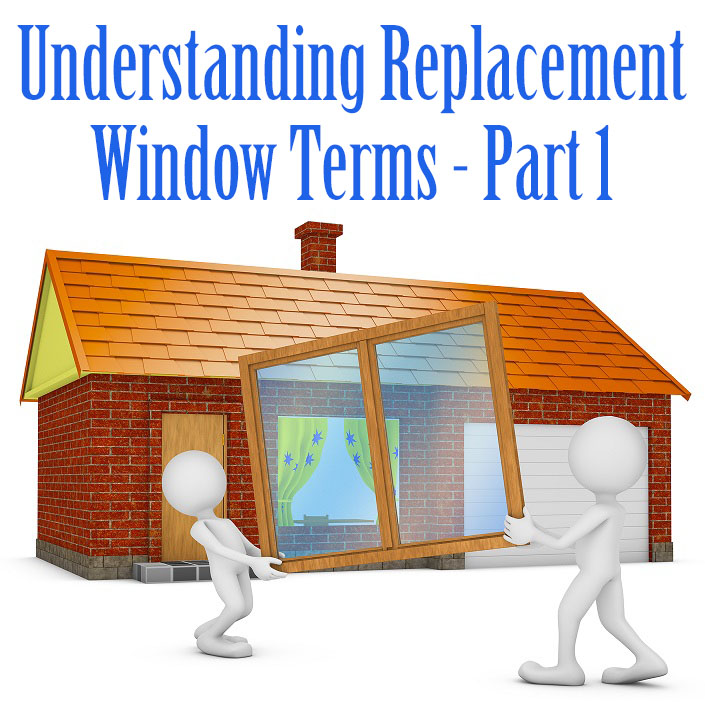 Although replacement window terms roll off the tongues of window salespeople with ease, they're not always terms every homeowner is familiar with. We want to be completely transparent in our sales process so we feel that providing this glossary of sorts will help homeowners make an informed decision when they need new windows in Indianapolis. We've broken the terms into categories.
Window Types
Choosing the right window type will impact your overall satisfaction with your replacement windows. Here are the main window types.
Single hung – These are commonly found in homes today. The bottom window sash raises and lowers. The upper frame does not move.
Double hung – The lower frame raises and the upper frame lowers. Both frames tilt in for easy cleaning
Casement – These windows open on a hinge system with a crank. The screen is inside the home which some homeowners do not care for.
Sliding – Much like a sliding door, these windows slide open. Some manufacturers have windows where one frame slides and some both frames slide.
Picture – Picture windows do not open. They are, however, a great option when you want an unobstructed view.
Bay or Bow Windows – These are not a type of window but rather how windows are configured. A bay window has 3 windows side by side at an angle. A bow window has four or five.
Transom – A transom window is a window above another type of window. It's most commonly a rectangle wider than narrow, but can be a half circle.
Awning – Awning windows are like casement windows in that they open on a hinge, however, they are hinged from the top and open like an awning.
Window Options
If you work with an Indianapolis window company to purchase custom windows, you'll have some options you'll need to decide upon. Many of these replacement window terms are becoming well understood, however, a few are not.
First, let's look at glass options. The first one you may be asked about is whether you want double our triple pane glass. Both are good, and all your options that are ENERGY STAR® rated will have Low-E glass. You just need to decide how many panes of glass you want. Triple pane are slightly more energy efficient than double pane.
Next, are glass options. Depending on the brand and line, you may be asked if you want laminated or shatter resistant glass. This is a good idea if you have kids or live on a golf course as it helps reduce breakage. Obscured or patterned glass is common in rooms where you want privacy without curtains or blinds. Finally, you may need to choose a gas fill between the panes. Air is most common, followed by krypton and argon.
Three of the most confusing window replacement terms are muntins, mullions and grille. Although they technically have a slightly different meaning, they are often used interchangeably. They refer to the pattern you can choose to divide the large window pane. Many people also call them the window grid or window design.
Let Blair Windows Help You
When you're ready to choose new windows in Indianapolis or the surrounding areas, call Blair Windows. We offer many different window materials from various quality manufacturers. It's our goal to help you understand what we're proposing for your new windows so we'll always answer your questions about replacement window terms honestly and clearly. Call us today for your free estimate at (317) 356-4666 or fill out our contact form. Click here for part 2.