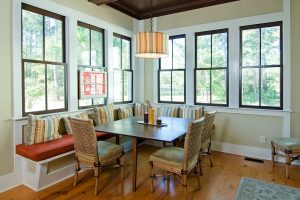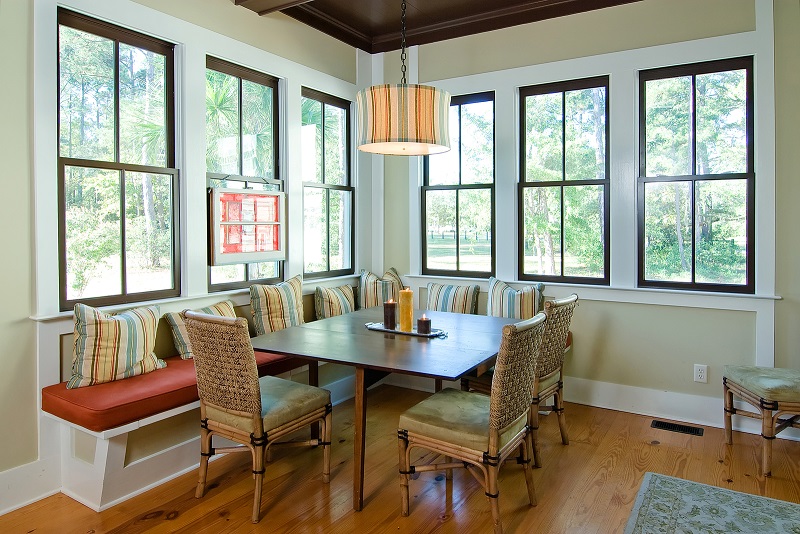 As you start looking at replacement windows for your home, you'll quickly learn there are many options. Not only will you need to choose a replacement window installer, but you'll have to choose a brand and line within that brand. The brand and line you choose may be partially influenced by the brands carried by your replacement window installer, budget, and window color preferences. Today's manufacturers offer many options that make finding the perfect replacement windows easy.
How to Choose the Window Frame Color
First, remember that there are two sides to your window frame, and you may want different colors inside and outside. The most common options inside are natural wood and white, with white being more popular. However, black window frames are trending in some cottage style and modern style homes. The right option is up to your personal choice and what kind of maintenance you want.
Choosing the right color for outside may be more difficult. You'll want to look at several elements:
Primary color of your home's exterior
Current window trim color
Accent colors on your home
Current window color
Sometimes the current window color is the right answer, however, if you've changed the siding or repainted since the original window installation, you may want to re-think the frame color. The trim on your home is a good color to consider because it's likely already around your windows. You don't want to many elements competing as a focal point so choosing windows that already match your trim is always a good choice.
If you don't have much trim or many other elements around your home, consider making your windows a feature. A contrasting window frame may be just the "pop" your home needs to boost its curb appeal. Your replacement window installer should be able to guide you to the right color to give your home a great look.
Let Blair Windows & Doors Help
We're a local replacement window installer and have experienced team members ready to help you choose the right window frame color for your new windows. We offer many brands and lines from different manufacturers so we can find the perfect window for your home and budget. Call (317) 356-4666 or fill out our contact form to schedule your free consultation today.