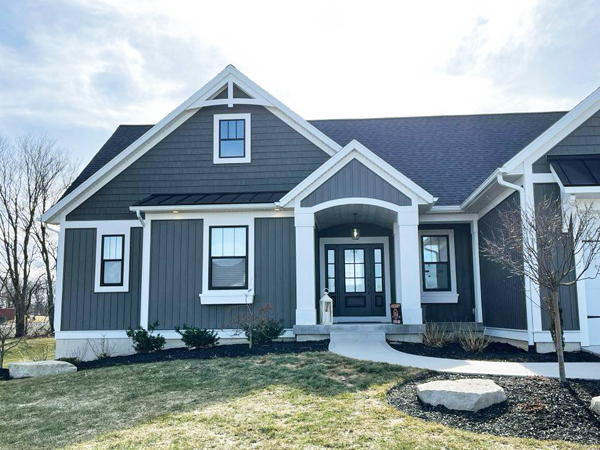 If you've done any research for new windows, you've likely noticed that black replacement windows are trending. In fact, they've been growing in popularity for about five years now. And, for some homes and homeowners, they are a great option. If you're still trying to decide if black vinyl windows are right for your home, here are some things that may help you decide.
They're Bold & Elegant
Whether you choose black replacement windows that are only black on the outside or black outside and white (or another color) inside, they're a bold choice. They make an impact, especially against lighter paint and trim. If you've ever been inside a home with black windows and looked out, you may not have even realized that the window frames were black. Interestingly, black frames often fool the eye, acting like a picture frame so you don't notice them until you look at the window or something on the wall nearby.
Trends Change
We're not trying to talk you out of choosing back windows, however, do keep in mind that trends change. What's popular today, may not be so when you go to sell your home. However, we will say that because so many new homes are built with back vinyl windows, we don't see them going out of style in the near future.
Other Things to Consider About Black Vinyl Windows
Although black and white windows were significantly different in price a few years ago, they're not so far apart now. However, black replacement windows still cost more than the identical windows in white. If you look at homes with black vinyl windows, you'll notice that most are either modern or farmhouse style. Black replacement windows rarely compliment older home style. Also, if you're considering black replacement windows for the inside of your home, think about how they will look with your home's current décor and any future changes you may make.
Call Blair Windows & Doors
We offer many brands of vinyl and clad window in many colors and styles. If you're looking for black replacement windows or new black vinyl windows, we can help. Call us today at (317) 356-4666 or fill out our contact form for your free in-home consultation.