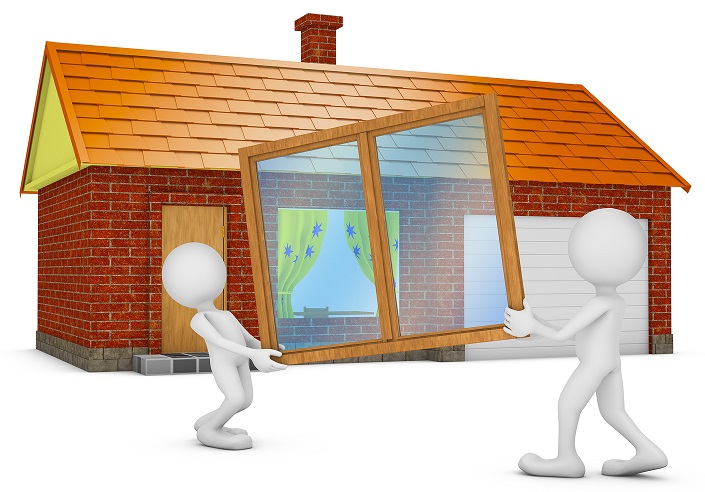 Recently we've received many inquiries from families looking for just a few replacement windows for their home. Although we don't require you to replace all your windows at once (but we do have a three-window minimum), there are reasons you should consider replacing them all at the same time. Here are a few of them.
Better Curb Appeal
When you replace the windows in your home, you improve its curb appeal. If you replace a few windows at a time, it may be noticeable. It may even cause an issue if you live in a community with a board and homeowner's association.
Although most manufacturers offer the same model windows for years, sometimes they change options. You take a bigger risk of not being able to get the exact same replacement windows the longer you go between replacing the first few and the rest of your home. When you replace all your windows at once, you know you'll get the same color, style and options in all your windows.
Energy Savings
Although the room or rooms that you replace the windows in may feel more comfortable than those without the new windows, you won't see all the energy saving benefits until all the older windows are replaced. You may see some savings in heating and cooling but the full benefits won't be realized until all your inefficient windows (and doors) are replaced.
Safety and Functionality
Most windows are meant to do a few things; they should keep the weather out of your home and open and close easily. However, if the reason you're replacing your windows is because they don't open, stay open or open easily, replacing only the malfunctioning ones is a solution to those windows. However, if one window fails, chances are good that more will continue to fail over time. The same goes when a window develops a leak or condensation issues.
We Can Replace All Your Windows
Blair Windows & Doors has been providing Indianapolis area homeowners replacement windows for 65 years. We offer many brands and options so you have windows you love. Whether you choose to replace all your windows at once or over time, we want to be your window company. We do have a three window minimum. Call us today at (317) 356-4666 or fill out our contact form today.