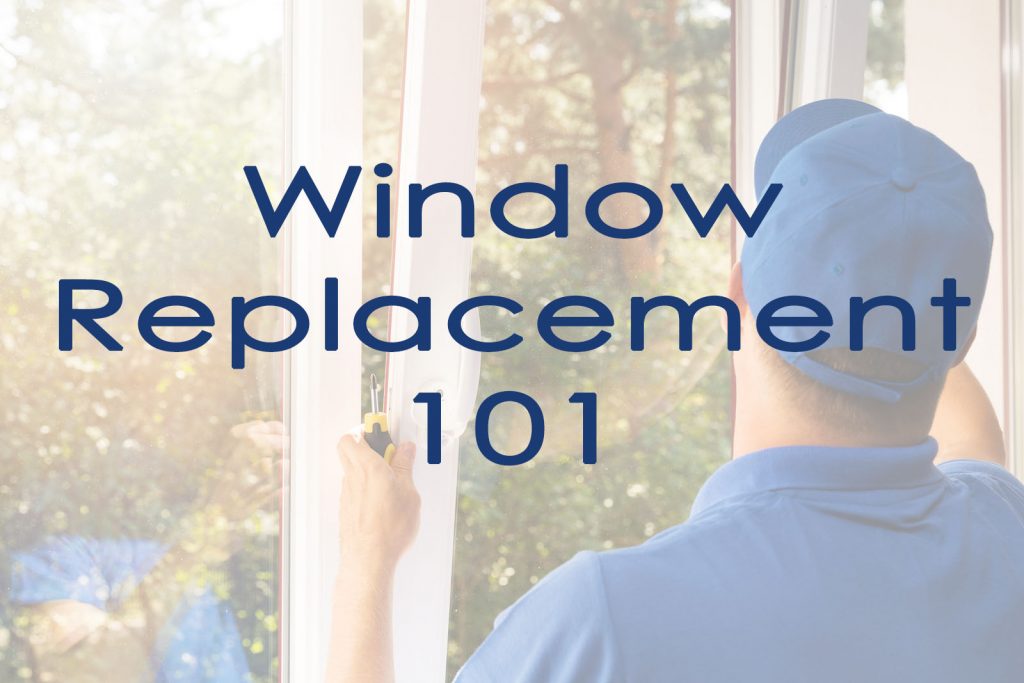 Before you call a window replacement company, you should know a little about window terms. This will make your buying process much easier and you'll end up with what you want, rather than what you were sold. There are three main things you need to know about new windows for your home and today's blog walks you through the basics.
Basic Window Terms
As you think about what you want in your new windows, you may only think that you want an energy efficient window that opens easily and closes tightly. However, there are a lot of terms window replacement companies use and understanding them will help you make a better decision about your new windows. Here are the most important ones:
Window types – The most common window is the single hung window. It's likely what you have in your home now and is a window that opens from the bottom up. There are many other options that could be a better choice for your home. Consider double hung, casement, sliding, picture or bay windows. Knowing what each is before you call a window company is a good idea.
Glass options – For many homeowners the primary reason they want new windows is to make their home more comfortable and energy efficient. You'll need to choose between single, double and triple pane windows and decide if you want Low-E glass or something more. Another option is the fill between the glass which can be air or gas.
Muntins, Mullions, Grilles, Grids – Once upon a time muntins and mullions had a purpose. Today they're collectively referred to as window grilles or grids and make up the decorative pattern in your window. They're completely optional but something to think about in case you want (or need due to historical reasons) something specific.
Local and National Window Replacement Companies are Different
Although both offer replacement windows, there are significant differences that come with the national names versus a local name. Local window replacement companies offer multiple brands of windows. This helps you get the window you want. They often have a long history in the community which means they'll be there to honor the window warranty for years to come. Lastly, you'll get a better price for a comparable window because you're not paying for national advertising or contributing to salaries of people like a vice president of window design.
NFRC Label
The National Fenestration Rating Council® (NFRC) is an independent organization that rates all new and replacement windows. Their ratings help you compare windows. When you understand the differences between a .3 U-Factor and a .35 U-factor, you'll be a more informed buyer. Click here to understand the terms you'll see on the NFRC labels.
Blair Windows & Doors is a local window replacement company with a long history serving the greater Indianapolis region. We've been here since 1955 and will continue to serve the community with leading products ideally suited for cold Indianapolis winters and hot summers. Call (317) 356-4666 or fill out our contact form today to schedule your free in-home estimate.