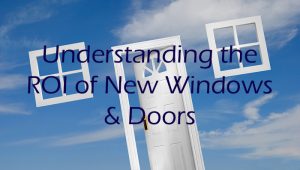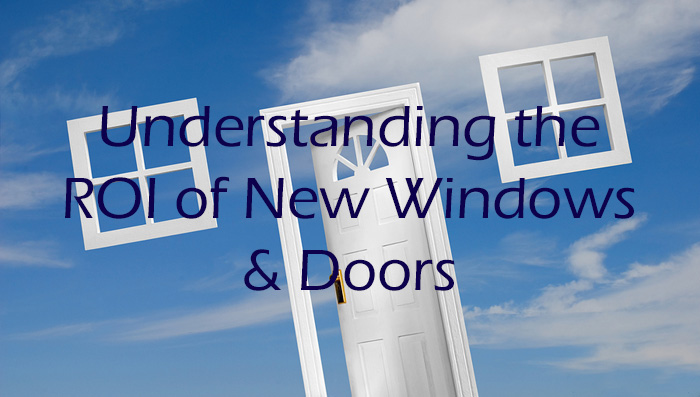 As you begin your search for new windows and doors, you may be surprised at the cost of window and door replacement. That may lead you to wonder about their return on investment. The sad fact is that rarely, if ever, does any upgrade or remodeling project return 100% of the investment, however, it's still something to consider as you review your options.
Wood and Vinyl Replacement Window Returns
With the historic homes throughout Indianapolis, wood replacement windows are quite common. They bring a return of nearly 71% on your investment. It may surprise you to learn that vinyl replacement windows actually have a slightly higher ROI at just about 73%. Of course, the return only comes if you sell your home and if the buyer sees the benefit of new windows.
Return on Investment of Entry Doors
If you're planning on replacing your windows, you may want to consider replacing all your doors as well. Sliding doors fall into the category of replacement windows, however, your entry doors in the garage and front of your home have a different return. A steel replacement door has one of the highest returns on investment of any home improvement project. According to the 2019 Remodeling Cost vs. Value Report, it brings a 77.6% ROI in Indianapolis. Of course, there are many different entry door materials that may bring different returns but this is a good guide.
Should You Replace your Windows and Doors?
You may be wondering if it's worth it to replace your windows and doors. If you're only doing it to sell your home, it's probably not a great investment. You would like see a greater return by offering a window allowance if yours are in poor shape. However, if you're looking for improved energy-efficiency or security, then window and door replacement is a good investment. Plus, you'll also increase your home's curb appeal by replacing either.
Blair Windows & Doors offers quality wood, clad and vinyl replacement windows as well as many types of entry and patio doors. We've been serving the Indianapolis metro area since 1955 and are ready to provide you the same kind of exceptional service that's kept us in business for more than half a decade. Call us today at (317) 356-4666 or fill out our contact form for your free estimate.