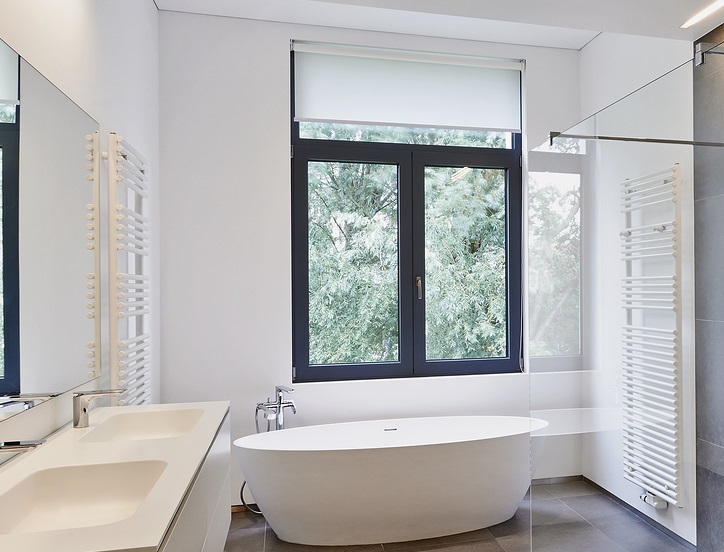 Windows don't often have trends, however, right now there is a big trend of black replacement windows. Homeowners with many different home styles are replacing their current windows with black frames and sashes. If you're planning a window replacement soon, here are some things to consider before following this trend.
Look at Your Home's Exterior
First, look at your home's general exterior. Will black windows be an attractive addition to the existing siding, doors and other exterior elements? Next, consider the trim. Your home has trim in many places. Depending on your home's style, the trim may be around the windows, dormers, garage and any entry door of the home. You may already be planning on replacing your trim, but if you're not, you'll need to consider how it will look with black replacement windows.
Interior, Exterior or Both
The next decision you'll make is where you want the black windows. Do you want the windows black on the outside only, inside only or both? Many homeowners don't consider black interiors but it can add a dramatic effect to many home décor styles. And with greige (grey-tan tones) being a hot trend for paint inside a home, black windows are a nice compliment to any of those. Although black only in the interior is available in some manufacturer's lines, it's not common to only have black on the inside. Most people who choose black replacement windows have black either on the exterior only or both interior and exterior.
Same Energy Efficient Options
The primary line of windows we sell that come in black are from Quaker Windows & Doors. Their residential new construction and replacement windows come in black in many styles including:
Single and Double Hung
Casement
Sliding
Picture
Awning
Geometric
And no matter the style, you have many options including different muntins or grid options as well as glass with various U-values and Solar Heat Gain Coefficients.
Whether you know you want black replacement windows or have no idea what color or style to choose, the experienced professionals at Blair Windows & Doors can help. We offer many brands of new construction and replacement windows and doors so you can have just the look you want for your home and stay within your budget. Call us today at (317) 356-4666 or fill out our contact form to schedule your free consultation and estimate.