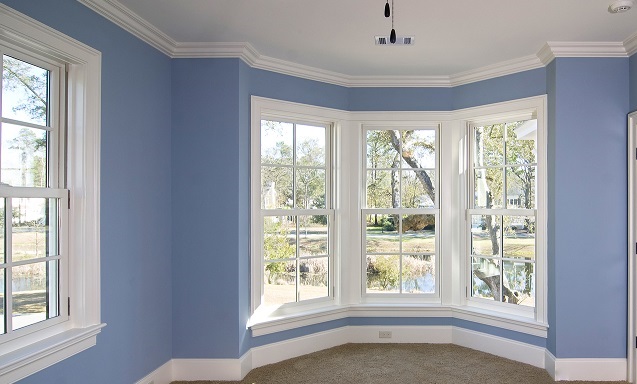 New windows come with many benefits. We all know when you buy the right replacement windows that your home will be more comfortable and energy efficient, but there are several other benefits when you choose the right windows. If you're thinking about new windows but aren't sure of all the benefits or just what to look for, here are a few things you should know before you actually buy them.
Low-E Glass Vs. Standard Glass
Most windows made before the 90's have standard glass. Newer windows with Low-E (low emissivity) glass do three things that standard glass windows don't. They:
Block a significant percentage of ultraviolet (UV) light which helps prevent your carpets and furniture from fading.
Keeps your home cooler by reducing the amount of infrared (IR) light in your home.
Helps your home stay warmer in the winter months by reflecting the heat in the home from escaping through the glass.
More Natural Light
If you currently close your blinds or curtains to block the hot sun in the summer or keep them closed in the winter to keep the drafts out, you'll enjoy the benefit of more natural light. Your new windows will be more air-tight because they prevent drafts. Plus, many replacement windows have smaller frames than older windows which means a more expansive window.
Less Maintenance
If you have old wood windows and you're tired of sealing cracks, patching wood rot, or just painting them, you'll love your new windows. Other than occasionally replacing the caulk and cleaning them, you won't have to do a thing. Even cleaning them is easier, especially when you choose double-hung windows that tilt in for easy cleaning from inside your home.
Choose Custom Replacement Windows
Custom replacement windows offer one additional benefit – airtight installation. Rather than choosing a window from a big box store that almost fits your opening, work with a window company like Blair Windows and Doors. Your new windows will be exactly right for each individual opening resulting in a more comfortable home year-round. We offer many brands and styles of new windows for every budget and personal taste. Call 317-356-4666 or fill out our contact form today for your free estimate.