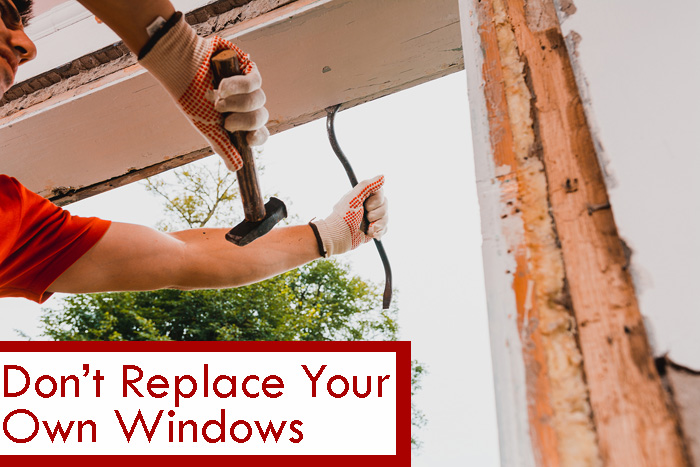 There are many home improvement and maintenance projects that are great for even a novice DIYer. If you need new windows and are thinking that a DIY window replacement will save you money, you may be correct initially. In the long run, replacing your windows yourself may end up costing you more than you planned.
Quality & Fit
When you work with a replacement window company, they measure your windows and order them to fit your specific openings. Big box stores mostly offer the standard sizes. Unless you're completely reframing the window, it's unlikely that the window opening is exactly the right size for a stock replacement window. That means it won't fit perfectly in the opening. The quality windows that replacement window companies can get is also superior to what you can get as an individual.
Installation Know-How
First you need to properly remove your old window without damaging the moulding, siding or window frame that's within the wall. Then you should inspect the frame and area around it for water damage and signs of pest infestation. Assuming you don't see any issues or areas of concern, then you can start the actual DIY window replacement. One wrong move can permanently damage the window which leads to an extra expense you hadn't planned on.
Warranty
Many manufacturers only offer their warranty to homeowners who hire a professional replacement window company. That means if you end up with an issue with your window, whether it's your fault or an issue with the manufacturing process, you won't be covered.
Blair Windows & Doors Is Your Professional & Local Replacement Window Company
We know that hiring us costs a bit more up front than going to a big box store and doing a DIY window replacement, however, we will do it right and stand behind our work. Call us today for a free estimate for your new windows and learn about our many window products and how they can save you more money over the long run than buying at a big box store. Reach us at (317) 356-4666 or fill out our contact form.