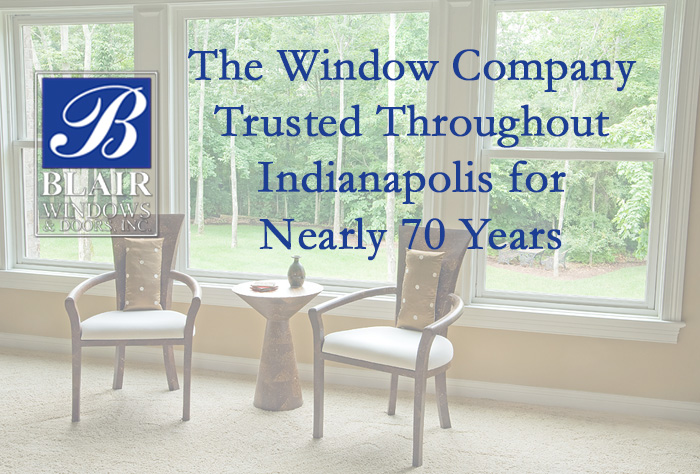 When you're looking for a window company, you have many options. Blair Windows, like many others, offer both new construction and replacement windows. However, that's about where the similarities between us and other window and door companies end. If you're looking for new windows, here's why we think you should choose us.
1.      Longevity = Experience
No matter what business you're in, you don't last nearly 70 years unless you're doing what you say, when you say it, with the highest level of expertise and customer satisfaction. As a local window company, we've done just that. Not only have we been around a long time, but much of our staff has too. That means they're experienced in the installation of windows and doors.
2.      Quality Products & Workmanship
Because we're an independent window company, we can choose what products to sell and install. We've sold many different manufacturers' products over the years. Our goal for every installation is that you never need to take advantage of either our workmanship warranty or the manufacturer's product warranty. However, if you need the manufacturer warranty, you'll find that the manufacturers whose products we sell and install stand behind their windows. Of course, if we don't handle the install as it should be, we'll make it right.
3.      Options
We understand that people have different tastes. Some homes would naturally look better with a window that looks like real wood, where others look great with just about any type of window. Because we're an independent window company, we offer products in different materials as well as colors as well as styles. And, we have options for virtually any budget. You can trust our sales consultant to listen to what you want, make recommendations and present you with options.
Are You Ready for New Windows?
Call the trusted team at Blair Windows & Doors today. We're locally and veteran owned and ready to help you with your window needs, whether you're a home owner, remodeler or builder. Reach us at (317) 356-4666 or fill out our contact form to schedule your free in-home consultation today.