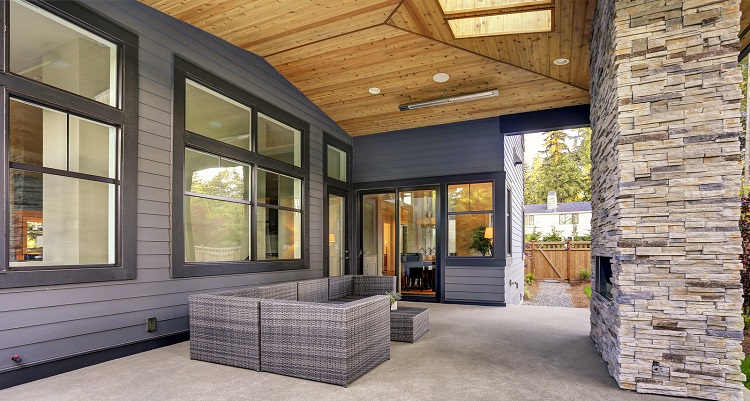 Everyone fears the word "custom" when it comes to home improvements. In some cases, that's a legitimate fear. Custom windows, however, are not something to be feared. The small amount more they cost compared to builder grade windows is seen in savings in both a longer life and better energy cost savings.
If They Have the ENERGY STAR® Logo, How Can They Be Bad?
Builder grade windows aren't bad, however, they are not as good as custom windows. This is especially true when replacing windows. When you look at the cost of a stock or builder grade window versus the cost of a custom window and then compare their actual energy efficiency, warranty and expected life, you'll quickly see why the custom window is a better choice. Things we see in builder grade windows that are between five and ten years old include:
Seal failure which becomes evident with fogging windows.
Locks no longer work because of alignment or because the windows no longer close completely.
Balancers break which means your windows won't open or won't stay open.
When the first two happen, the windows become less energy efficient. Broken balancers lead to a less useful window.
When Should I Replace My Windows?
We understand that no one wants to replace their windows, it's expensive and not entirely convenient. However, if your home has contractor grade windows, you will want to replace them if you notice:
Drafts when sitting near your windows
Condensation between your panes of glass
Increased noise in your home
Your windows become more difficult to open or close
Rising energy usage
Although you may find that your window warranty covers some issues, not all are resolved when you replace the pane or even window. Often the issue with your windows began with poor installation by contractors who aren't window installers.
What Makes Custom Windows Better?
The first difference is that they're made for your window openings. Although a 60" X 32" window may have been the original size of the installed window, that isn't always the actual opening size. Custom windows ensure a better fit. If you compare a custom window warranty to a contractor grade window warranty that your custom window warranty covers more for a longer period. They can do this because their manufacturing process is better, they use higher grade materials, and only sell to professional installers.
Blair Windows Offers High-Quality Affordable Custom Windows
If you're looking for affordable custom windows, call Blair Windows. We offer countless styles and colors of windows through several manufacturers. Let us help you choose the right new windows to fit your home, budget and style. Call (317) 356-4666 or fill out our contact form to schedule your appointment today.