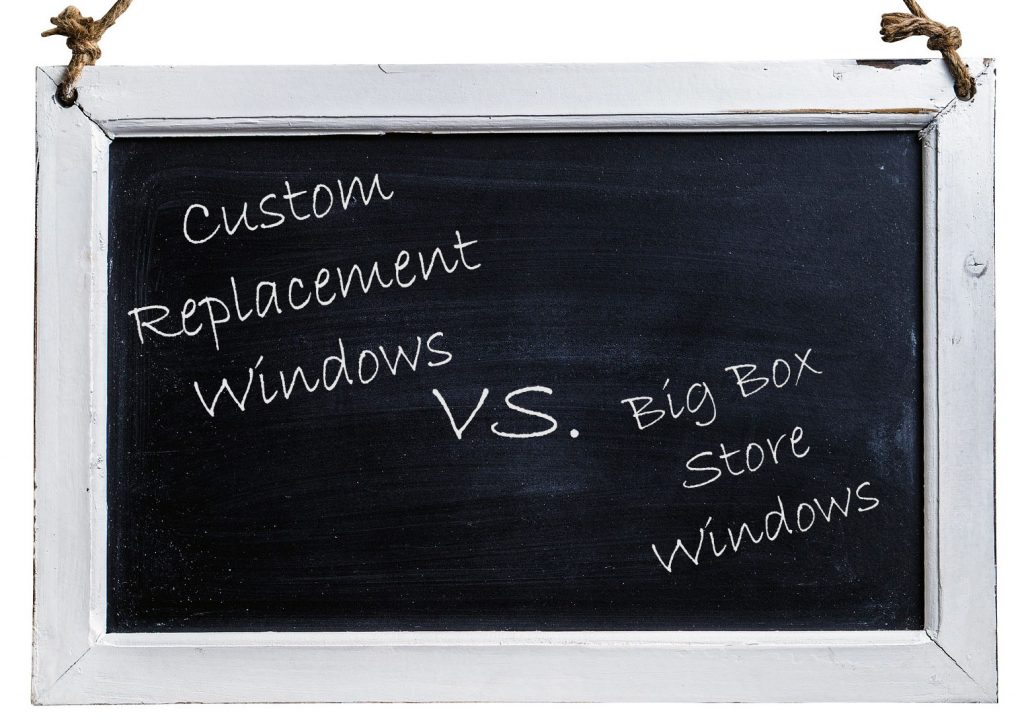 Many people equate custom with expensive. However, the differences between a custom replacement window and a replacement window available at a big box store are significant. Both can improve your home's curb appeal, but rarely is that the primary reason for replacement windows. Here are some things you may not understand about the differences between truly custom replacement windows and off the shelf windows.
Windows are New to Big Box Stores
Window companies specialize in windows. They know their products and the benefits they offer. Their employees have the training to answer your questions and get the right windows for your home, budget and needs. It's only been in the last decade that big box stores have begun offering windows. They don't often have anyone in the store who really knows or understands the complex nature of window replacement.
Installation
When you choose a window replacement company for your custom replacement windows, you're getting the windows you ordered, installed properly. When you price out your windows at a big box store, installation will be extra. You also may have to pay for a person to come and measure your window openings. Plus, you don't know who will install them. Not being able to check the reputation of a company is risky. You don't know if they have employees or if they use day laborers with little to no training. Until you speak with the installation company, you don't know if they offer a workmanship warranty or not.
Custom
A custom replacement window refers to more than just the size. It also refers to the frame color, the window grid pattern and the hardware. If you want to design your perfect window, you won't find it at a big box store. The only way to get a truly custom replacement window is to work with a window company.
If you're considering new windows for your home, call Blair Windows & Doors. We have been providing windows to the greater Indianapolis area since 1955. All our team members are trained employees. When you trust us to install your new windows, you can relax knowing the job will be done right and in the unlikely event there is an issue, we're here to fix it. Call us today at 317-356-4666 to schedule your free in-home consultation for your custom replacement windows.