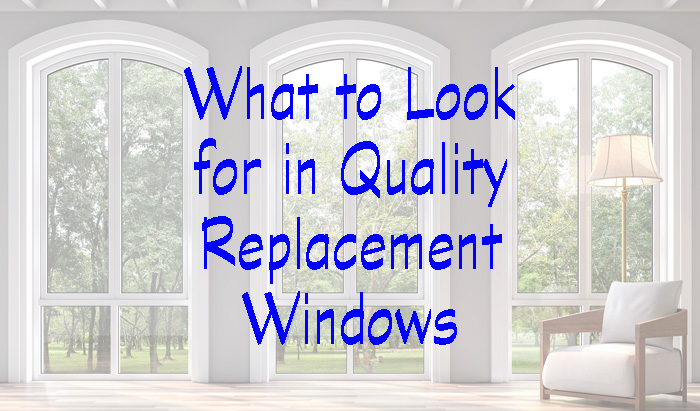 Just because you see an ad for a vinyl replacement window that's ENERGY STAR® rated doesn't mean it's a good window. Different window installers in Indianapolis sell and install various brands from very high-quality manufacturers and lower quality manufacturers. Choose the wrong replacement windows and you'll be disappointed in how long they last and the savings they actually provide.
What Materials to Consider
We love vinyl replacement windows, but only when it's virgin vinyl. That's one reason we've chosen Vinylmax as the primary line of vinyl replacement windows we offer. Virgin vinyl is stronger and more durable. The slight increase in price you'll pay for a window that uses virgin rather than recycled or reground vinyl isn't worth the difference in quality.
Aluminum clad windows are also a great option. Aluminum clad windows look like wood windows don't require the maintenance that real wood windows do. Inside your home you'll have wood to paint or stain as you like, but outside will be wood covered in aluminum in the color you choose at the time of purchase.
Construction
How the window's frame and sashes are put together makes a difference too. Vinyl windows should have fusion welded corners with a fully welded head and sill. This adds to the strength and durability of the entire window. A vinyl window with fusion welded construction will hold its shape longer and operate better. Avoid mechanically-fastened window frames or sashes as they won't stay together as long. Another term to avoid is crimped construction. Also look at the operation of the windows for things like interlocking sashes, U-channels spacers and constant force-balance systems. These elements make a difference in the operation and durability of the window.
Choose the Right Window Installers
No matter how high quality a window you purchase, you won't get the results you want or expect if you choose less than qualified window installers. You can trust the team at Blair Windows & Doors. As a company we've been serving the Indianapolis area for more than 65 years. Not only do we have a team of exceptional window installers but we stand behind the work we do and offer quality windows with great warranties. Call us today at (317) 356-4666 or fill out our contact form.