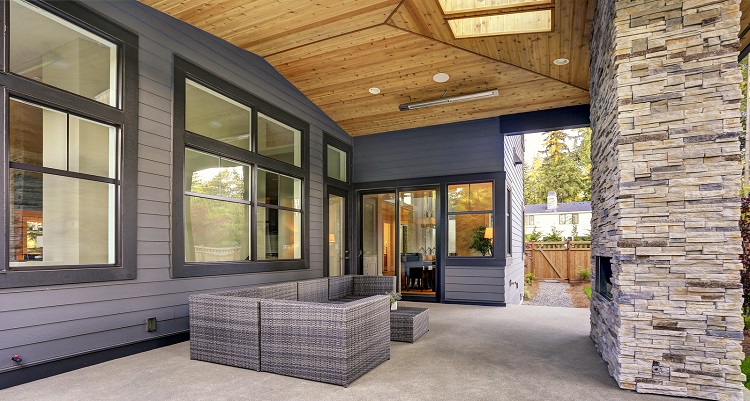 If you know it's time for new windows, you may think that replacing your windows with new, more energy efficient ones is really all there is to consider. However, today's replacement window options vary in more ways that you may know. From the style, to finishes, to features and, of course, material. Here are some things you need to think about before finalizing a decision on the right new windows.
Material
Older homes often have wood windows. Slightly newer homes may have aluminum or vinyl windows. However, you don't have to replace your windows with the same material. The biggest decision you'll need to make is in the material. All have pros and cons:
Wood – Gives an authentic look to historic homes and is a great insulator. However, they require the most maintenance.
Vinyl – The most popular replacement window material is vinyl. It's affordable, low maintenance and comes in many colors and with many replacement window options. The downside is that it doesn't look like wood.
Clad – If you want the look of wood with a lower maintenance window, clad is your best choice. There are many types of clad windows including vinyl clad and aluminum clad. Both offer the benefit of less maintenance than wood windows while providing a nicer look than vinyl windows.
Color & Features
Today's replacement window options when it comes to color alone are virtually limitless. One of the hottest colors today is black replacement windows. You can get black clad replacement windows as well as vinyl. Other features include tilt-in windows for easy cleaning and different window grids (also known as muntins and grilles). Another one of the replacement window options you may want to consider is the visible transmittance of the window. This speaks to how much natural light comes in the window and is noted on the National Fenestration Rating Council's window rating as VT.
Energy Efficiency
Most homeowners replace their windows to increase their home's comfort, or energy efficiency. There are a few factors you will want to look at. First, make sure the window is an ENERGY STAR® rated window with Low-E glass. Next, talk to the replacement window company about their brand's frame construction. There is a difference in energy efficiency in the frame too which isn't part of the NFRC rating. In Indianapolis, especially, if you're considering vinyl replacement windows, you want a frame that's insulated for greater efficiency.
Blair Windows & Doors offers many brands of windows so we can offer the replacement window options you want in your new windows. Call us today at (317) 356-4666 and we'll help you find the right new windows for your home and budget that has the replacement window options and features you want.