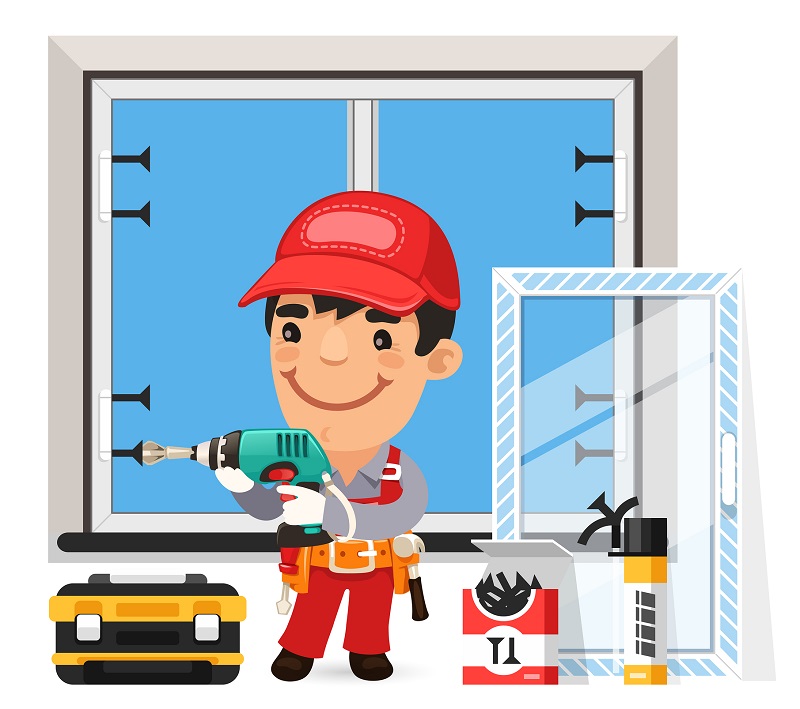 Congratulations, you're getting new windows! Your window company should have discussed the process with you and reminded you of a few things they want you to do before they arrive. If they didn't or you're just considering replacement windows, look at our recommendations for before the window company installation starts. Your installation will go more smoothly if you've done these few things before they arrive.
Prepare Your Home
There are several things to consider as you prepare your home for the day of installation. First, remove the window treatments of each window being replaced. Then be sure to remove any wall hangings on the walls near the windows. Next, look at the path they'll take throughout your home. Remember they'll be removing and bringing in windows so if there are valuables or fragile items in halls or on stairs, it's best to remove those too. It's also helpful to move furniture, toys, and area rugs that are directly in front of windows. This goes for outside as well. If you have patio furniture, please move it away from the windows.
Have a Plan for Kids and Pets
If your kids are going to be home the day of your replacement window installation, make sure they understand what's going on. Open windows on upper floors can be tempting to lean out. Also, because the installers carry the windows in and out, sometimes they don't get the door closed tightly which gives pets and kids the opportunity to escape. If you can board your pets or keep them contained to a room that isn't having the window replaced, that's the best option. Dogs, especially, don't have good depth perception and the open window is an invitation to the outside.
There Will Be a Bit of a Mess
Any good window company will clean up the areas around the windows before they go. They will clean up any packaging and take it with them, however, because they're coming in and out of your home, they may track in dirt. Depending on the extent of the adjustments that need to be made to the window frames, you may notice a fine layer of dust the day after the replacement window installation.
Whether you're working with a window company and have a pending replacement window installation scheduled, or you're just thinking about new windows, you should plan on doing these few things before your installers arrive. If you're looking for a highly rated window company, call Blair Windows & Doors. We'll happily provide you with a no obligation replacement window estimate, just call 317-356-4666 or fill out our contact form today.