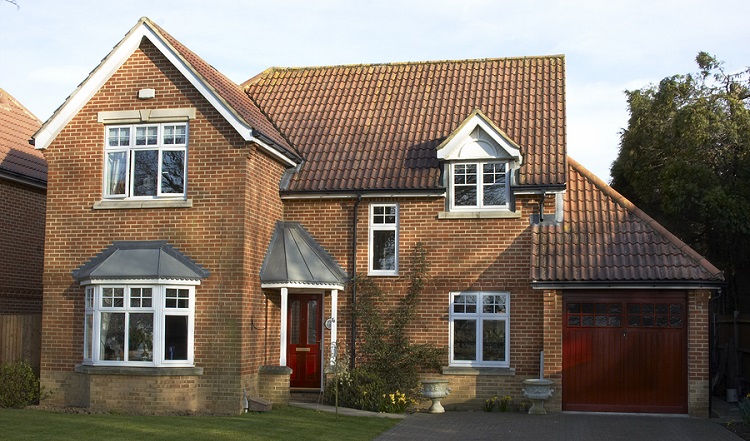 If you're considering replacement windows as part of a home makeover, knowing today's window trends may be important to you. Although you may think that a window is a window, there is a lot to consider when it comes to style and options that will make your windows a feature of your home and improve its curb appeal. Here are some window trends you would find in a new construction home or one that's been recently updated.
Expansive Glass
There are a few ways to accomplish this. One is to install a window wall. Window walls often replace multiple windows. They allow you to really take in a view. However, one downside to a window wall is that the wall of glass doesn't open. If you want your windows to open for airflow, and want a better view, consider casement windows or choose a window wall with transom windows above the wall of glass.
Another way to bring light into your home is by adding sidelights around your entry door. The sidelights won't open but will make the space feel more open which is a current home remodeling trend. You can also modernize your bay window by replacing the center window with a pane of glass having the side windows as the ones that open rather than all three.
Black
Black windows and window frames are here to stay. The more modern or industrial style the home, the more likely you are to see black windows. It's not for everyone, but can make a big impact in how your windows make your home look. Before you make this decision, talk to the replacement window company about whether you want black on just the outside or inside and outside of the frames. There are reasons you may want both, but for many homeowners, the contrast inside may be too much.
Casement & Sliding Windows
For many years the most common window style was the single or double hung window. Today, homeowners opt for the style window that most suits their needs. Casement and sliding windows are easier to open. Casement windows seal tightest providing the best insulative value when energy cost is the main concern. Don't think that just because you have one type of window in your home currently that your replacement windows have to be the same.
Of course, if you have a historic home, trends shouldn't be a decision factor for your replacement windows, however for most of us, choosing current and modern look is a good idea. No matter what your home's style and needs regarding your replacement windows, Blair Windows & Doors can help. Call us tWingowoday at (317) 356-4666 or fill out our contact form.