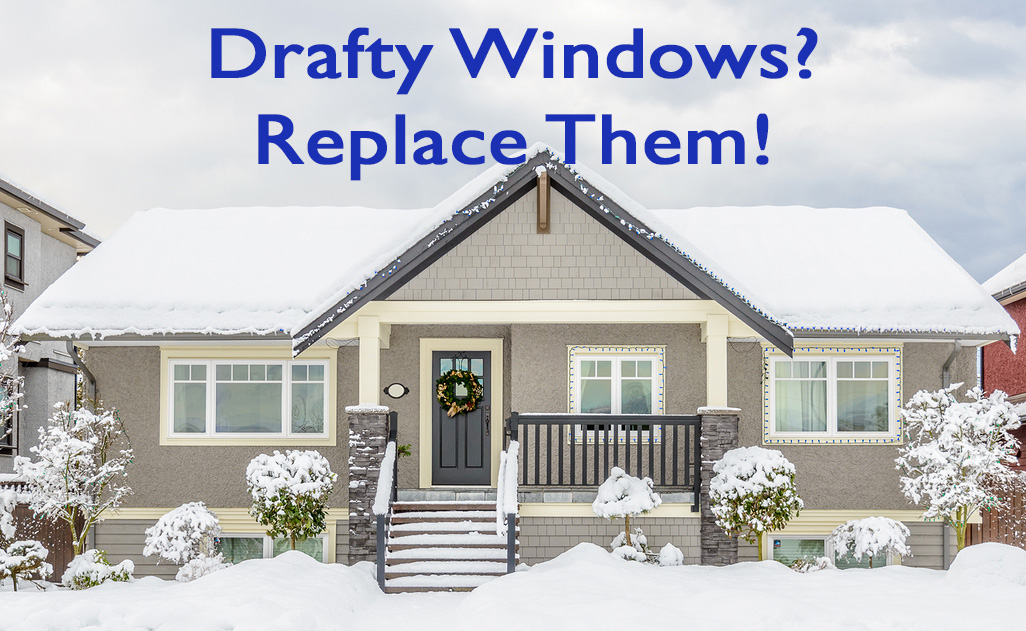 If you've spent even one winter in your Indianapolis home, you know it can be cold and windy. One big reason is old drafty windows. There are three solutions that can lead to a more comfortable and less drafty home.
Replace Caulk and Weather Stripping
No matter what material your windows, or their age, caulk and weather stripping can help drafty windows. Caulk should be in a consistent solid line around the windows both inside and outside. It only takes a few minutes per window to replace either. You can find the right tools at your local home improvement store. You'll spend only a few minutes per window and not only will there be fewer drafts but you'll prevent water leaks as well. Don't neglect the weather stripping either. It wears over time and is a simple and affordable way to reduce drafts.
Install Storm Windows
Most older homes, especially those with wood windows, have storm windows. If you have older windows and they are in good condition, but they're drafty, you can likely still buy storm windows for them. Storm windows provide a layer of insulative air between your window and the storm window similar to how a dual pane window works. They also help with drafts because they are a solid piece of glass rather than the two sashes that often have air leakage around them. They aren't convenient and they won't provide as much insulation as new windows.
Get New Windows
If you have old vinyl or aluminum windows that don't take storm windows and you've already re-caulked, you may just need to get new windows. Many of the windows installed by builders during the early 2000 building boom are past their useful life. They don't have the energy efficiency of new windows. Wood windows often have cracked frames or no longer fit tightly in the opening which lead to a drafty home. New windows with insulated frames, dual or triple-panes of glass and modern construction are significantly more energy efficient than windows made even a decade ago.
Don't live another winter with drafty windows. Replacement windows from Blair Windows & Doors will keep you more comfortable, look better and reduce your energy usage. Call us today to schedule your free consultation for new windows. We are an independent window company and have many options for style, material and color so you can get exactly the replacement windows you want and be comfortable all year long. Call us today at (317) 356-4666 or fill out our contact form.