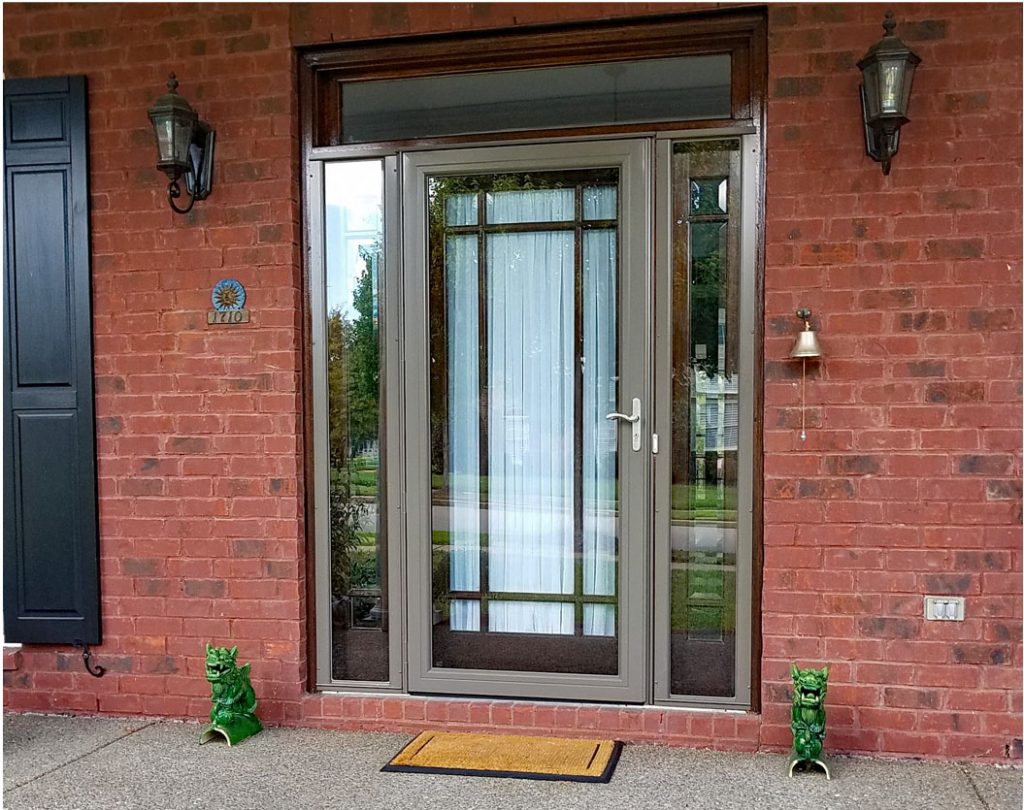 Today's blog begins a two-part blog series on storm windows and storm doors. There are many misunderstandings surrounding both and we want to help you understand their benefits, options, and styles available for both. Storm windows especially aren't as common as they once were but they still serve an important purpose. Many homeowners still have storm doors, especially here in Indianapolis. Ironically, storm doors and windows have little to do with storms. Today's blog will focus on storm doors and our next one will cover storm windows.
How Storm Doors Benefit Your Home
There are two primary benefits of storm doors; insulation and protection. A properly installed storm door will create a seal between the outside and your home's entry door. The area between your doors will help insulate your home much like a dual pane window does.
It protects your home by keeping the ice, rain, and snow from your entry door, which will help it last longer. If you have a wood entry door, this is especially important. Not only will it keep the elements from the door, but when you choose a storm door with a UV coating, it will prevent the finish from fading.  You will also see reduced heat transference with metal entry doors.
Other benefits come if you choose certain style doors. For example, a storm door with a screen, you can leave your door open and keep out pests while letting in fresh air. If security is a concern, choose a storm door with bars and a lock for added security. And an attractive storm door can improve your home's curb appeal.
Storm Door Styles
There are three primary styles of storm doors:
Interchangeable full view – in this option, there is one panel of glass that can be switched out with a screen seasonally. The frame remains the same.
Retractable mid view – the bottom 1/5th of the door has a kickplate. The rest of the door is divided in half containing a screen and glass. The glass moves up or down to expose the screen. Both the glass and the screen remain in the window all the time.
Retractable high view – about half the window is a solid panel. The other half has both glass and screen. When desired, the retractable window can be lowered into the panel to allow air flow.
Some storm doors have the option of decorative glass or Low-E glass for increased curb appeal and energy-efficiency. If you're interested in a new storm door for your home, contact Blair Windows & Doors for a free consultation and estimate. We can be reached through our contact form or by calling 317-356-4666. For part 2 on storm windows, click here.